A few weekends ago, I had a cold and needed a quick craft project to cheer me up. I pulled out a fox brooch craft kit that came with an old edition of Mollie Makes magazine.
I enjoyed this cute little fox craft, that I suddenly found myself searching for more fox craft ideas. There are so many cute patterns and projects out there, I rounded them up to share with you today. Here's a big collection of fox crafts to sew, quilt, knit and crochet.
This post contains affiliate links.
Foxy Sewing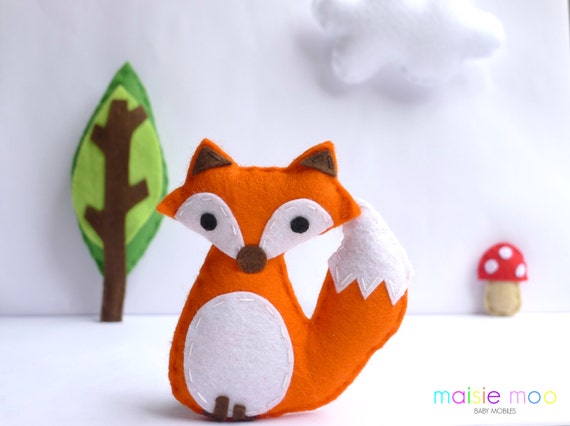 Starting with something small, there's this whimsical felt fox sewing pattern from Maisie Moo (above).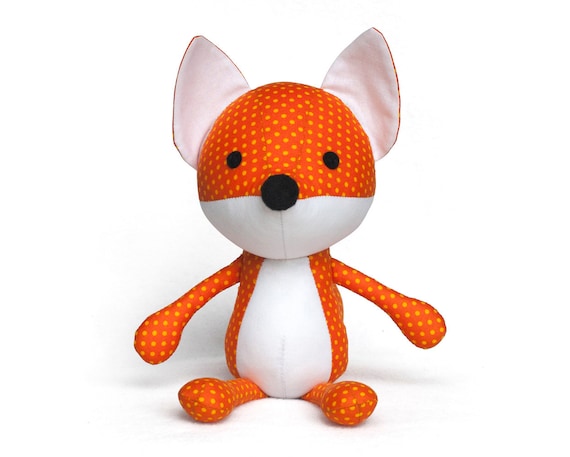 For something a bit cuddlier, how about the softie fox sewing pattern by DIY Fluffies (above).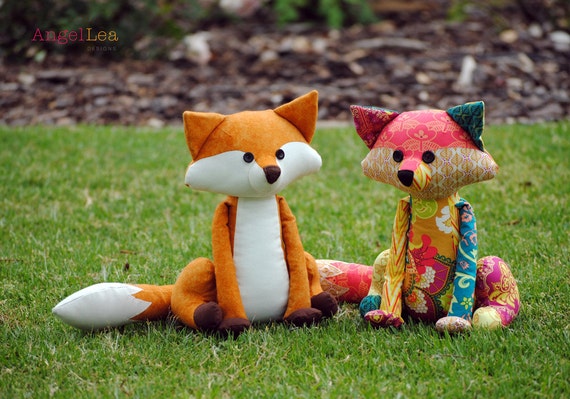 Francie the Fox is another adorable stuffed animal pattern, by Angel Lea Designs (above).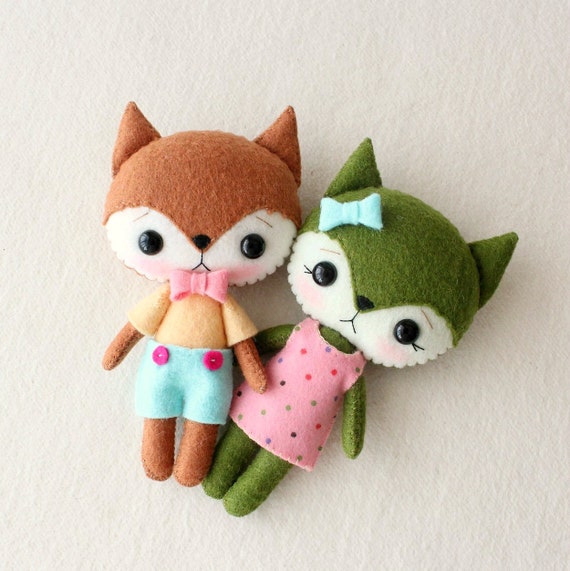 Flicker and Twizzle are an adorable pair of Pocket Foxes that are super easy to make. Pattern by Gingermelon (above).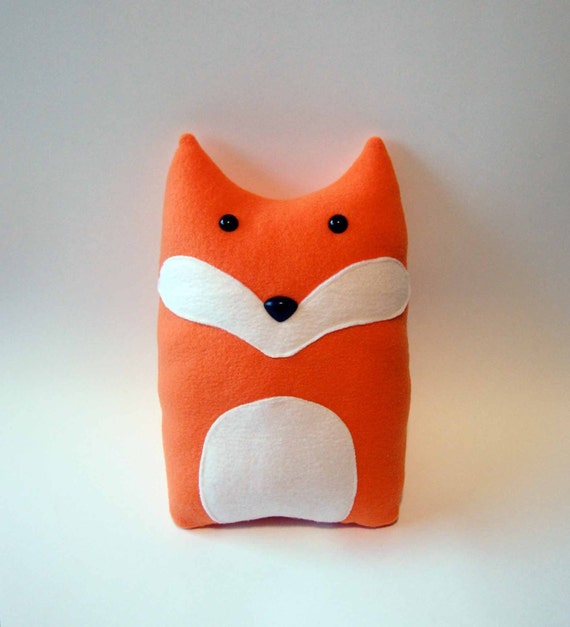 For something simpler, the fox pillow plush by Fluffed Animals is cute. In a smaller size, it would make a cute baby toy (with embroidered eyes and nose) (above).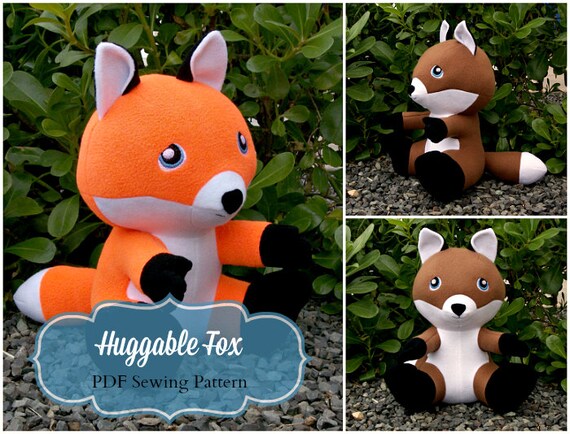 The Huggable Fox Pattern (above) by Huggable Patterns does just scream out to be hugged, doesn't it? Look at those eyes!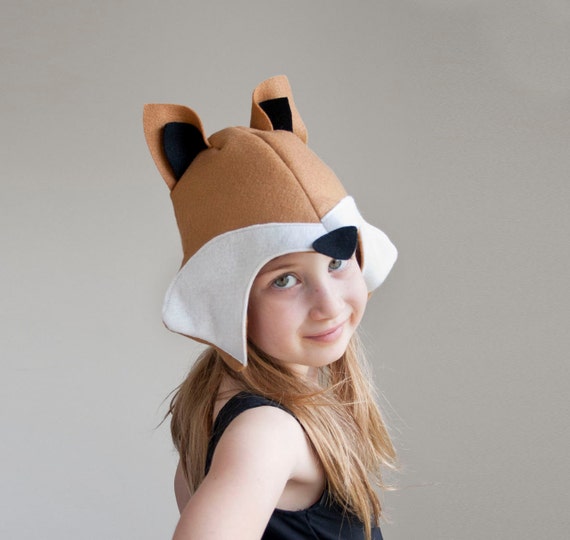 If your kids like dress-ups (or maybe for a Halloween costume), the fox hat/mask from Imaginary Tail is cool (above).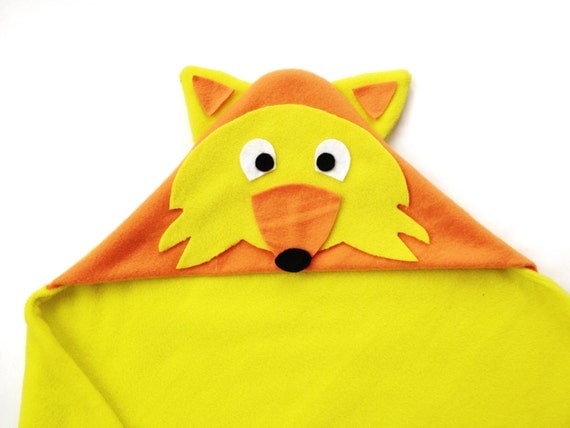 Maybe you fox-lover would like a Fox Hoodie Blanket, pattern by Patterns Sew Cute (above).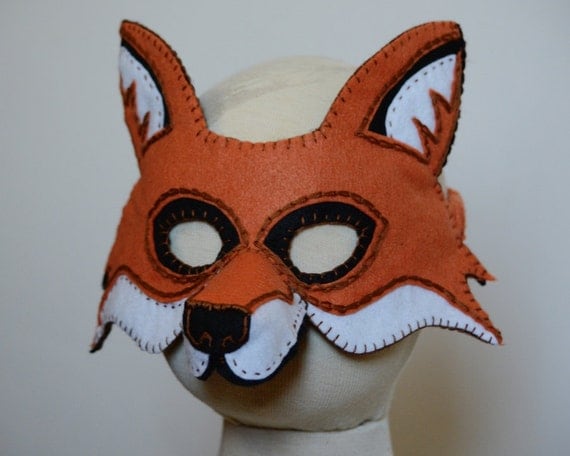 For a more realistic dress-up idea, I love all the details on this Fox Mask, PDF Pattern by Ox Eye Daisy (above).
From one of my favourite Aussie pattern designers, check out Ginger and Blue fox  by Jodie from Ricrac (above).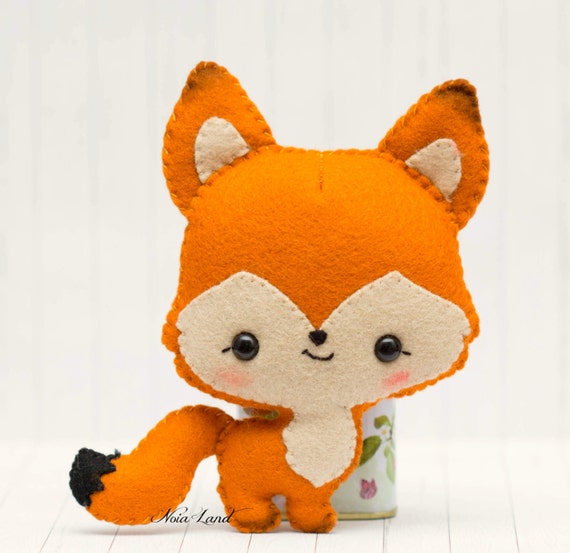 Another ridiculously cute option is the Foxes in Love pattern by Noialand.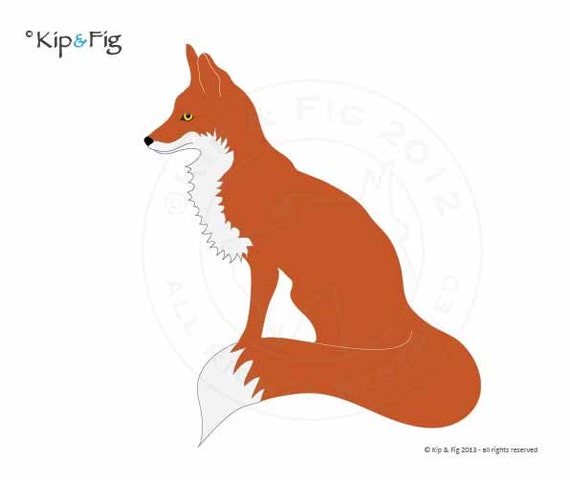 If you're looking for a realistic fox design for an applique, try the Fox applique template by Kip and Fig (above).
Foxy Quilts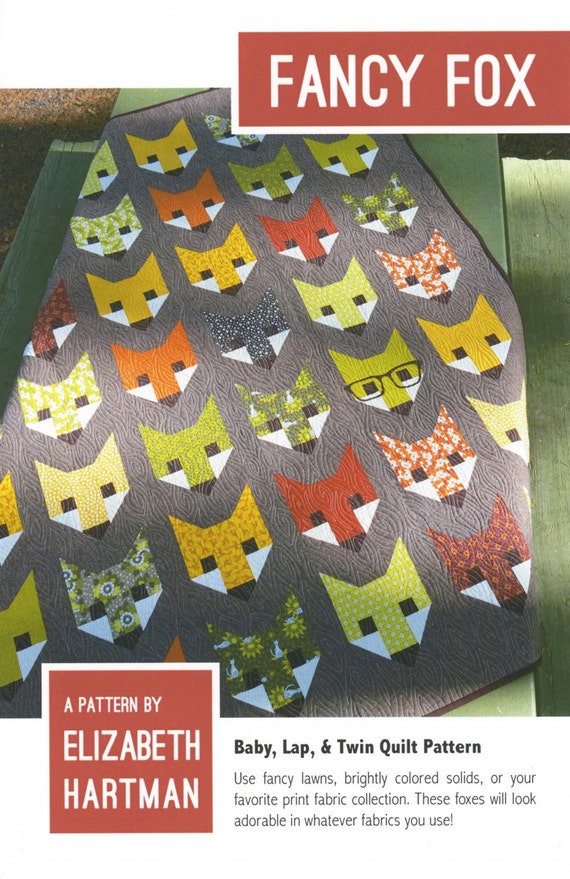 If quilting is more your thing, I love the Fancy Fox Quilt Paper Pattern by Elizabeth Hartman of Oh, Fransson (above).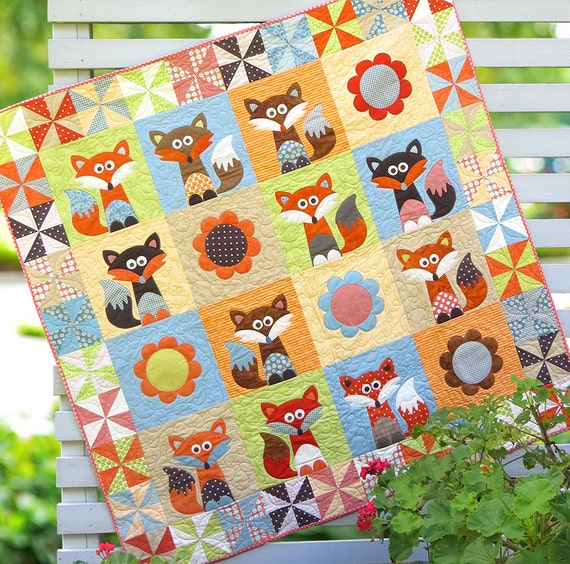 Mr Fox's Garden by The Red Boot Quilt Co is a more whimsical, playful quilt design (above).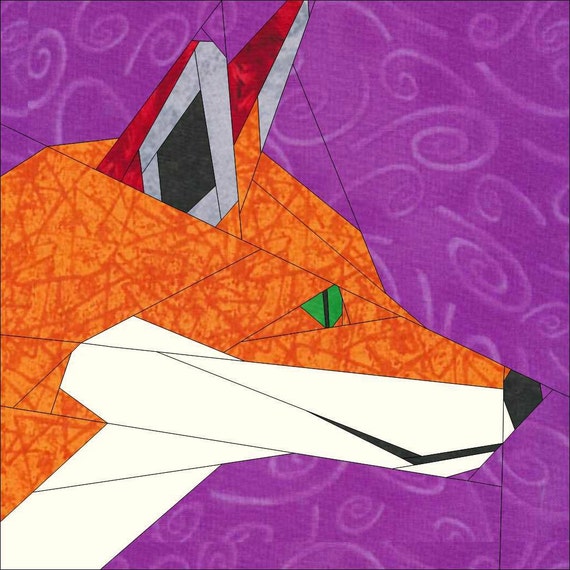 One day I'll try paper piecing – The Cunning Mr Fox quilt block by Tartankiwi Patterns is so detailed, and would look great in a fairy tale quilt (above).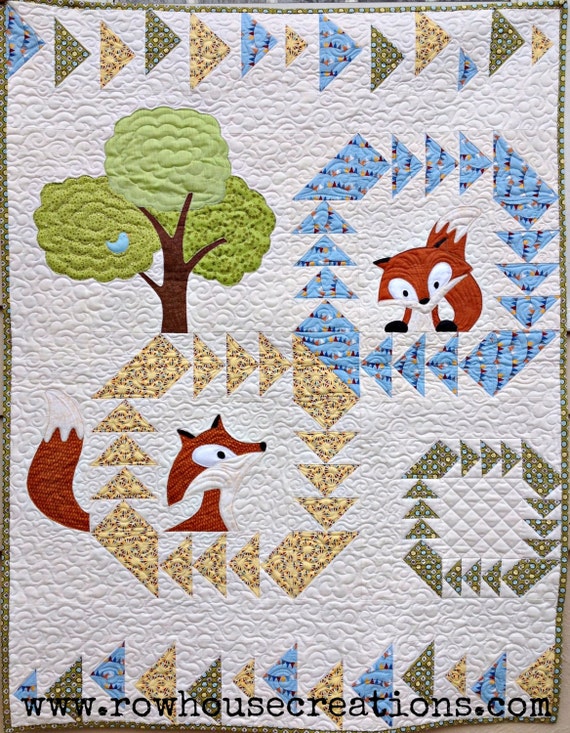 Fox in a Box is a fun baby quilt pattern by Row House Creations (above).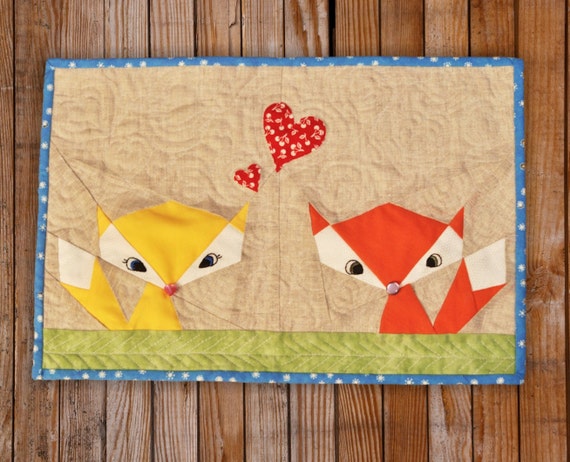 Lil' Fox 8 x 10 Quilt block pattern by Artisania would make a cute placemat or mu rug (above).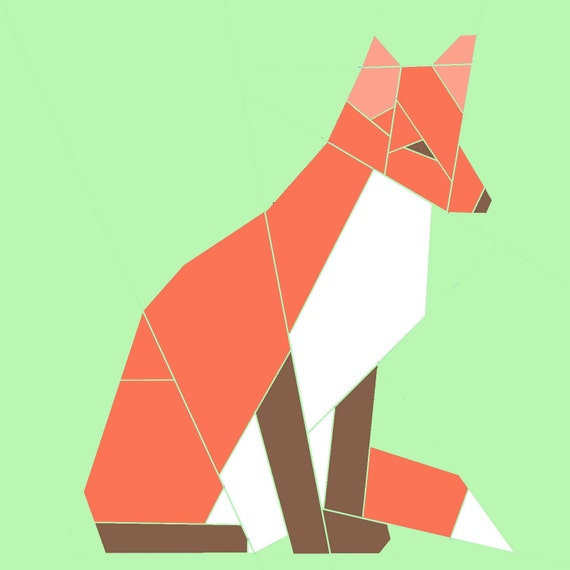 The Red Fox paper-piecing quilt pattern by SchenleyP is another cool quilt block design.
Foxy Crochet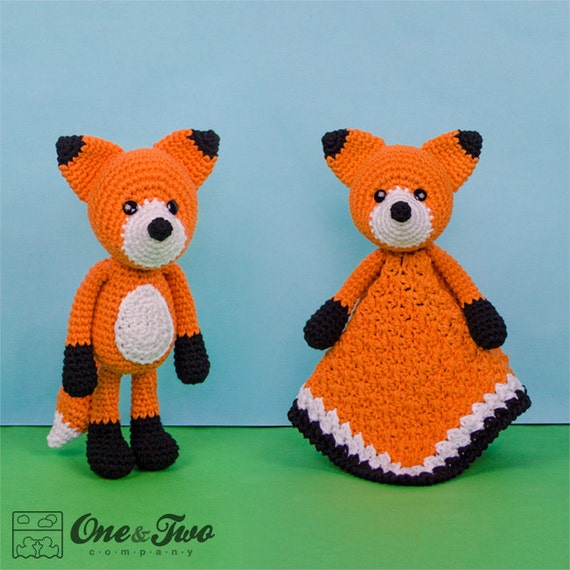 If you love to crochet, Flynn the Fox Lovey and Amigurumi Set by One & Two Company would make a lovely baby gift for a boy or girl (above).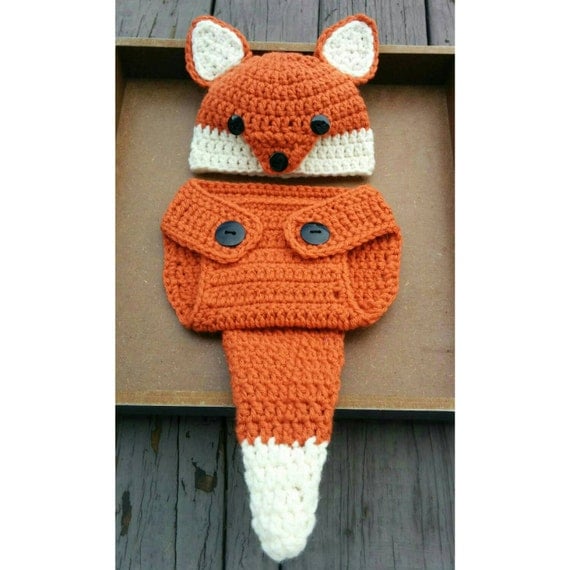 This Newborn Crochet Fox Outfit by Bee Mine Crochet (above) is just adorable. I almost want another baby, just so I could make a set!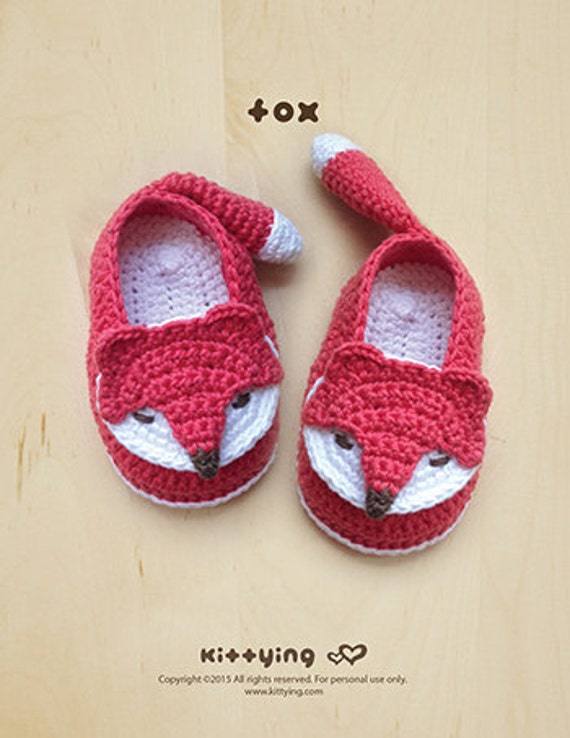 Fox Baby Booties crochet pattern (above) from Meinuxing is another one that is just too adorable!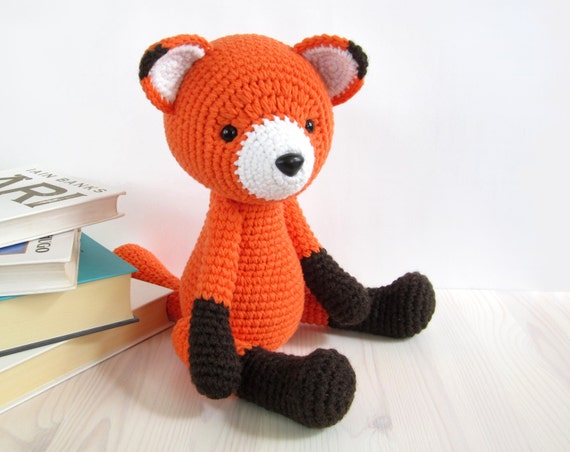 And there has to be an amigurumi fox in the collection. This Red Fox pattern (above) is suitably adorable!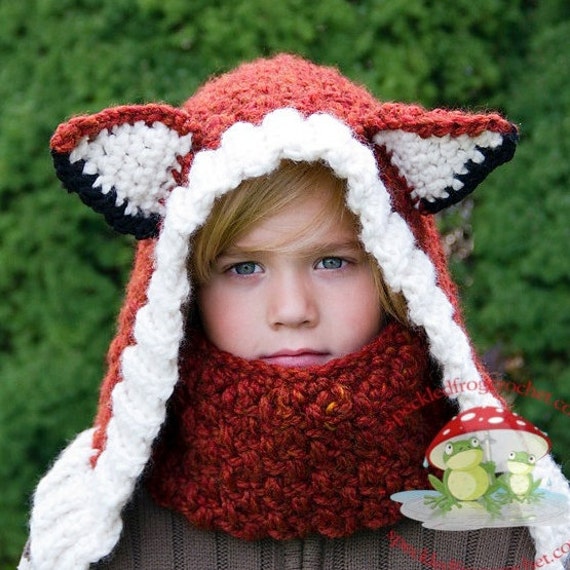 The Timberland Fox Hood and Cowl by Pretty Darn Adorable looks so snuggly and warm (above).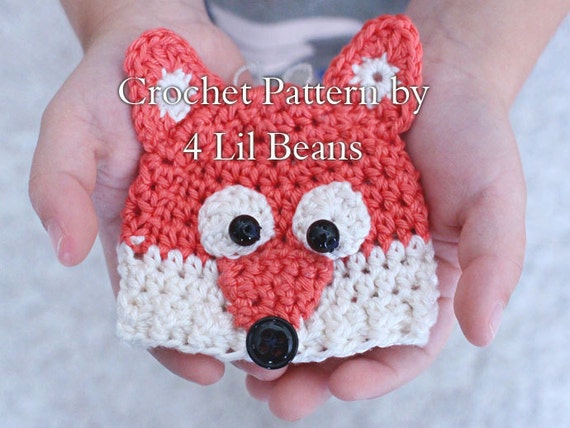 Christmas is right around the corner. Use Crochet Fox Ornament Pattern by 4 Lil Beans to hang a fox on your tree, or maybe make some bunting to decorate a nursery (above).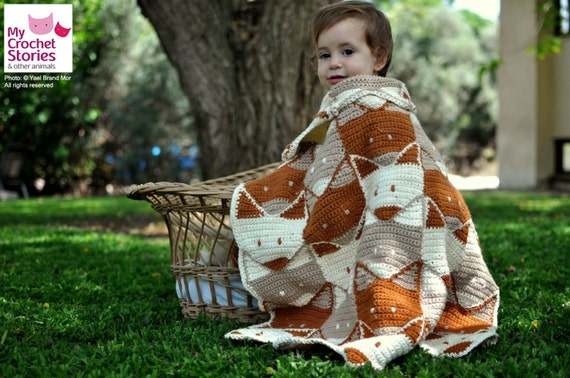 My Crochet Stories has a gorgeous Fox Baby Blanket Pattern (above).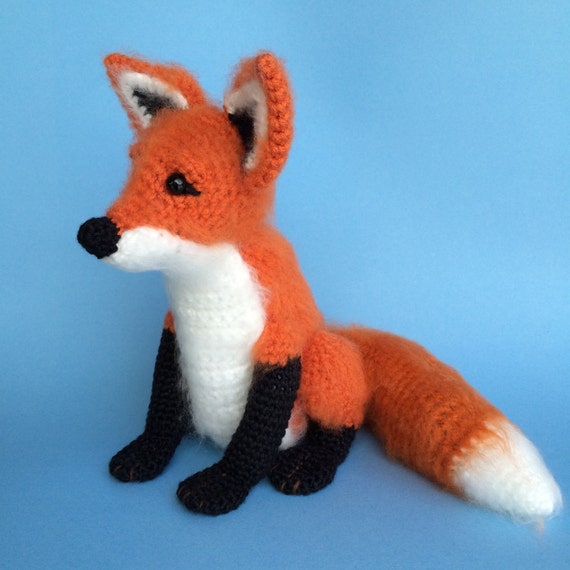 Another adorable amigurumi option is this Crochet Fox Pattern by bvoe668 (above).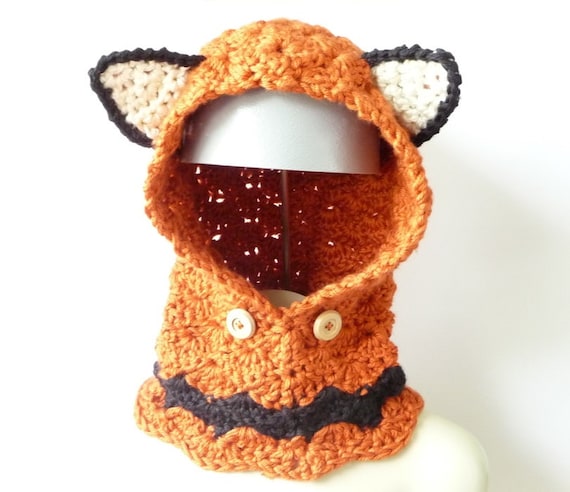 The Fox hooded cowl crochet pattern by zxcvvcxz would also make a cute (and snuggly) Halloween costume (above).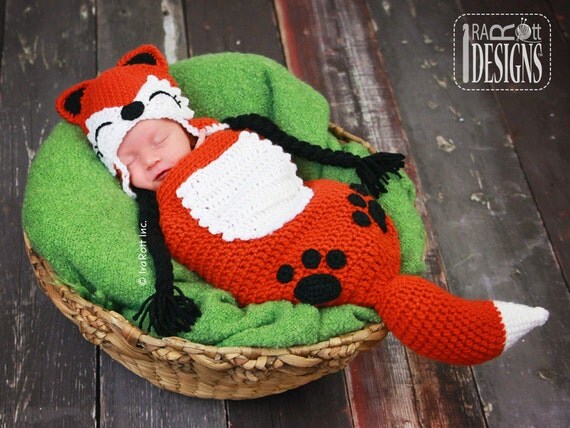 Who can resist the Roxy the Baby Red Fox Hat & Sleeping Bag Set Crochet Pattern by IRAROTT Patterns (above)?
Foxy Cross-stitch and Embroidery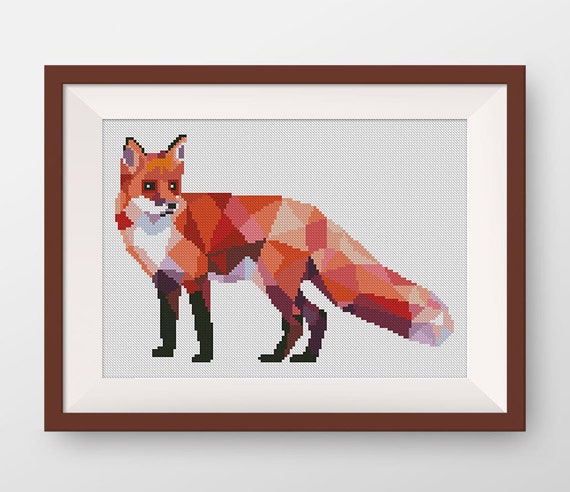 If you'd like to spend some time with cross-stitch, the Geometric Fox Cross Stitch Pattern by Natali Needlework is so detailed (above).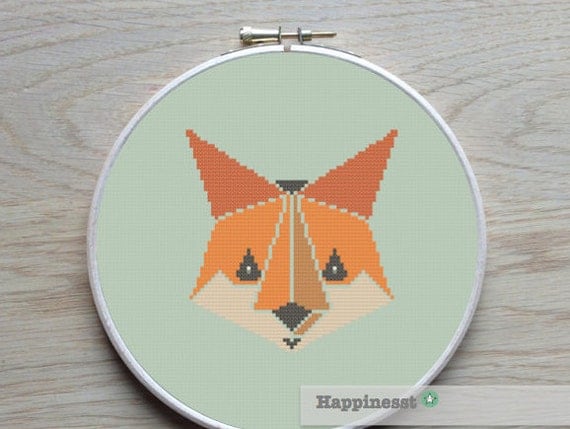 For a simpler design, the geometric fox cross-stitch pattern from Happinesst is also pretty cool (above).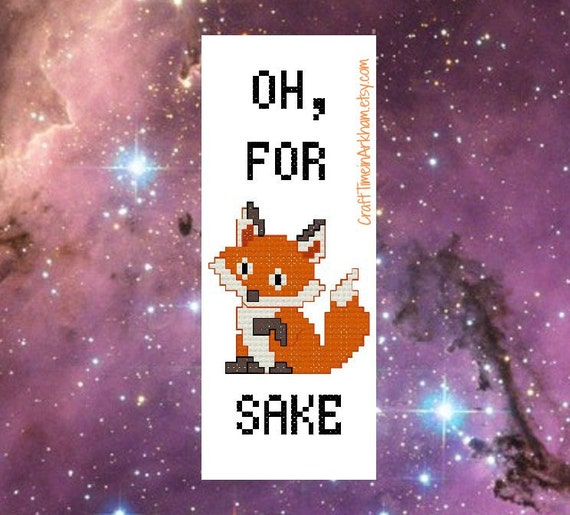 For something a little cheekier, try  the Oh For Fox Sake Cross Stitch Bookmark Pattern by Craft Time in Arkham (above).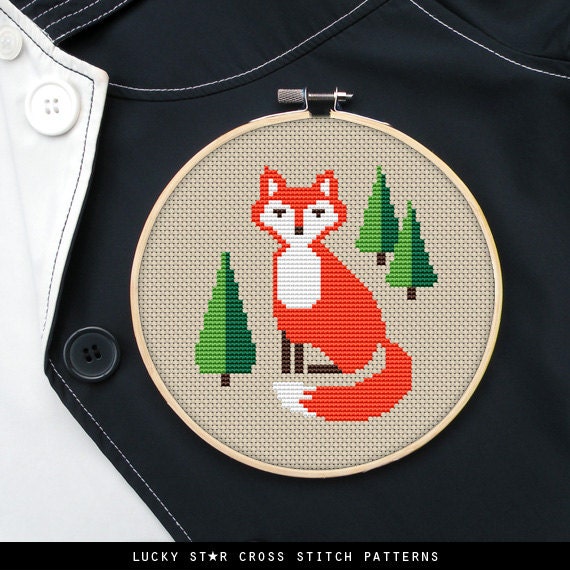 I also like this Orange Fox Counted Cross Stitch Pattern by Lucky Star Cross Stitch (above).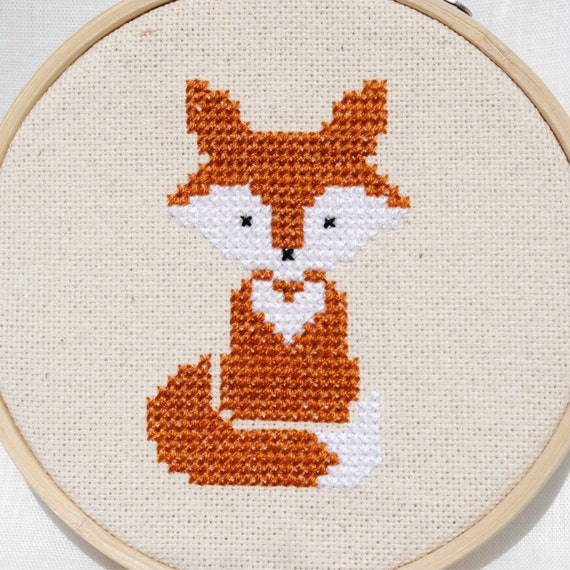 And here's another adorable Fox Cross Stitch Pattern by The Stitch Stash (above).
Foxy Knitting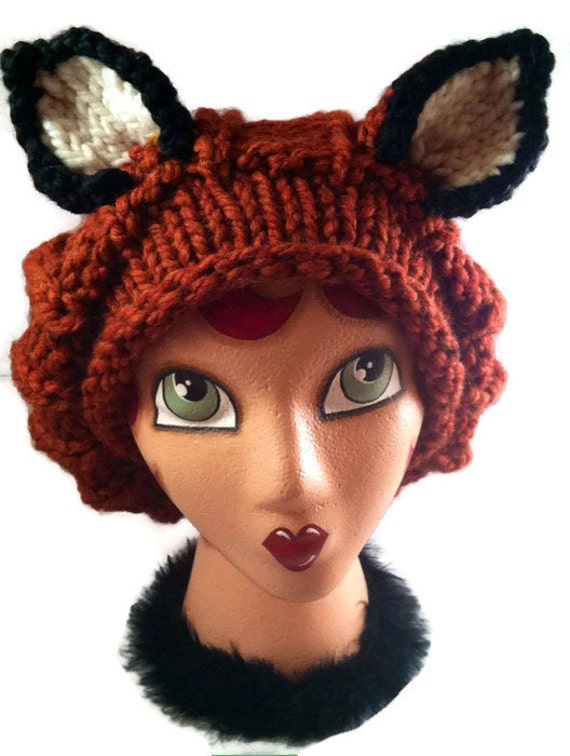 For a bit of fun with the knitting needles, the fox knit slouchy hat pattern by That Girl Knitz looks snuggly (above).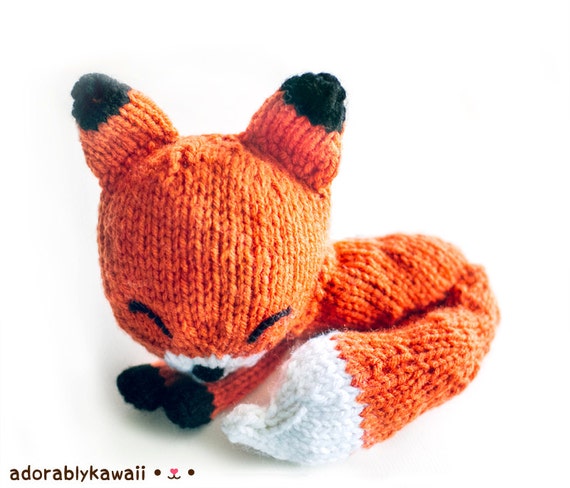 Or knit up a Sleepy Fox Amigurumi with this cute pattern by Adorablykawaii (above).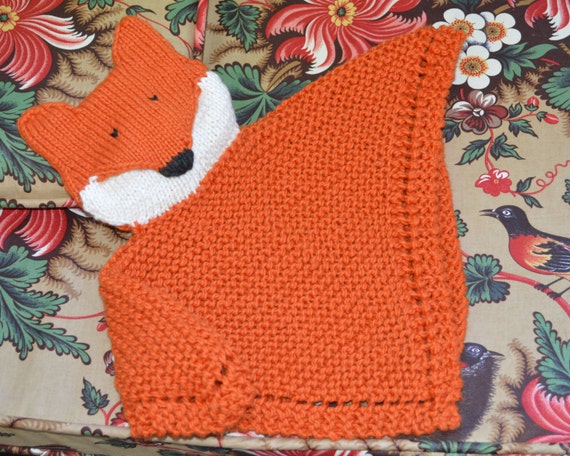 Another fox idea to knit for baby is the Fox Security blanket lovey by CTH Design (above).
Other Fox Craft Ideas
The Bearfoot Baker shows you how to make these adorable fox cookies with a star cookie cutter.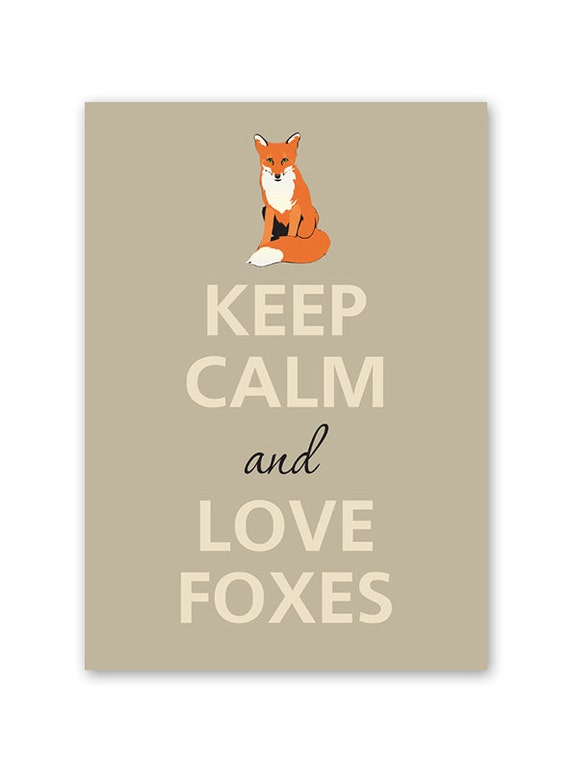 Lastly, if you don't feel like making something yourself, KCalmGallery sell these cute Keep Calm and Love Foxes posters.
Do you love foxes? What is your favourite fox craft project?